Program History New Hope
"New Hope Counseling and Education Programs"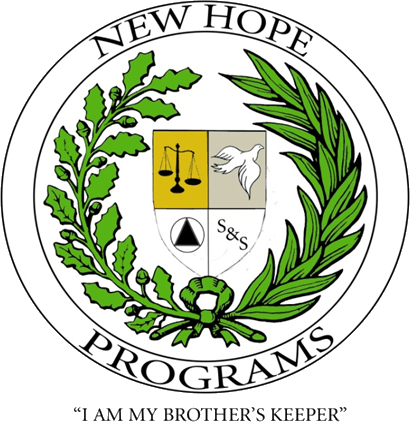 New Hope is a State approved Offender Education Program that provides faith based and traditional counseling services through "New Hope Counseling and Education Programs". New Hope's Faith based services adhere to biblical doctrine, believing that any negative situations or problems that may transpire can be deal with using faith principles.
The administrator for The New Hope Programs is Clausell Stokes who established S & S Counseling Services & Associates, Inc. May 1994 in Rosenberg, Texas.  S & S Counseling was incorporated in October 1994 as a for-profit agency established to provide comprehensive substance abuse treatment services for adults in Fort Bend and Harris Counties. The Houston Southwest office was opened in September 1995 in order to provide greater access to services for residents of Sugarland, Stafford, and Southwest, Harris County.  The Houston Northeast office was opened in October 1997 in order to provide access to services for residents of Pasadena, LaPorte, Channelview, Baytown, Crosby, McNair, Highlands, Pleasantville, Galena Park, Northeast Harris and Liberty Counties.  The Houston Southeast office was opened in November 1997.  This was S & S's first facility to offer both residential and outpatient services, located in Southeast Harris County, Sunnyside/South park Area.
S & S was licensed by TCADA in 1994 to provide Level II, III, IV outpatient services for adults and their families/significant other.  While the residential facility for Levels II, III, IV, residential services adult male clients and Levels II, III, IV, outpatients services for adult male and female clients.  The agency was also licensed by TCADA as a Practicum Provider and Clinical Training Institute for Counselor Trainees wishing to gain the experience needed to meet the requirements for obtaining their counselor credentials.  S & S also received written approval from the Commission to accept civil court commitments.  Initially adult treatment was the main focus of the program, however the scope of services broadened to include, family counseling, life skills enhancement and substance abuse education as well as adolescent substance abuse counseling, education and anger management.
S & S Counseling Services & Associates, Inc. has contracted with and provides substance abuse treatment services for a number of organizations including, The Texas Youth Commission, Texas Department of Criminal Justice, The United States Department of Justice, Texas Department of protective and Regulatory Services Child Protective Services, Fort Bend County Community Supervision Corrections Department (CSCD, Fort Bend County Juvenile Probation, Harris County Community Supervision Corrections Department (CSCD), Texas Rehabilitation Commission, Gateway Foundation, Benesys managed Care Company, and Planned Behavioral Health Care (PBH).  S & S Counseling Services & Associates was also enrolled in the Texas Medicaid Program as a Medicaid Provider.
Clausell Stokes, LCDC. began working in the field of substance treatment in 1986, with the Cenikor Foundation in Denver, Colorado, and later transferred to Houston with the same firm in 1988.  Mr. Stokes has an extensive background in program administration and substance abuse counseling.  Prior to founding S & S Counseling, Mr. Stokes worked in various capacities with several organizations noted for the quality of their services and for their success rate.  Organizations such as Twelve Oaks Hospital, Bellaire Hospital, West Oaks Hospital, Riverside Hospital at the Houston Recovery Campus, and Gateway Foundation at Jester I TDCJ, while maintaining a private practice.  Mr. Stokes believes S & S Counseling Services & Associates Inc. conception and expansion is a direct result of God's providential plan for his life to help those that have lost their way.
New Hope believes that chemical dependency is a complex, chronic, and progressive disease.  Because the counselor's role is crucial to the success of the clients, all New Hope's clinical staff have extensive knowledge and experience in working with chemically dependent clients.  Only those individuals with prior experience in this field and appropriate credentials are hired to fill the direct care New Hope staff positions.