Faith-Based Counseling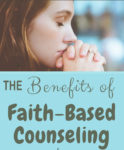 New Hope's professional team of trained experienced staff and volunteers will serve as positive role models. Our goal is to help guide offenders on the road from prison or probation to a successful life style free of drugs and crime!
At NuHopeCare we believe that spirituality is a powerful resource when attempting to overcome life's problems.
Faith based counseling takes a holistic approach to growth and healing.
Faith-Based Counseling Services
New Hope will offer biblical counseling services that address the spiritual, physical, and mental needs, of an individual. All treatment services are provided by licensed and trained professionals.
Substance Abuse Services
• Intensive/Supportive Outpatient Treatment
• Individual /Group Counseling Services
• Assessment and Referral
• CD Education
• Family, Life Skills & Relapse Prevention
• HIV/AIDS/STD Services
Education Classes
• Anger Management Classes
• Certified Drug/Alcohol Education Classes
• Certified Intensive Relapse Classes
• Parenting/Family Education Classes
Employee Assistance Program
• Certified Drug/Alcohol Awareness Classes
Texas Offender Education Programs
• Drug Offender Education (Pending)
• DWI Education (Pending)
• DWI Intervention
• Alcohol Education for Minors(Pending)
Job Readiness Program
(Currently funded by DARS formally TRC)
Our trained specialist will assist clients with job training skills.
Job Quest Training (JQT)
A complexity of services provided to prepare individuals for job search & placement.
Vocational Adjustment Training (VAT)
Designed to increase interpersonal skills related to basic work traits and attendance.
Family Reunification
H.O.P.E. family reunification services focus on challenges faced by clients who are parents and have been incarcerated.
Target Population
H.O.P.E focuses on male and female adult ex-offenders, on probation or parole that may be experiencing hopelessness, lack of support, unemployment, psychological, social, mental and / or substance abuse issues hindering their success.
Volunteers
H.O.P.E. uses volunteers who desire to help others help themselves. We solicit your time and gifts to be a blessing to disadvantaged individuals.
All interested volunteers or if you are an employer who would be willing to hire and train ex-offenders participating in our program please contact us at (713) 981-0922.
Eligibility
To be eligible for substance abuse services, an individual must be:
POST DETOX
MENTALLY AND PHYSICALLY ABLE TO PARTICIPATE IN PROGRAM ACTIVITIES
IN NEED OF A STRUCTURED LEVEL OF CARE FOR CHEMICAL DEPENDENCY
Counseling Services