TEXAS DWI INTERVENTION
(Repeat Offender) PROGRAM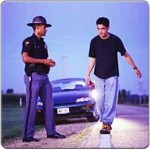 New Hope's Texas DWI Intervention Program's purpose is to intervene in the alcohol/drug abusing lifestyles of the offenders in order to encourage entry into treatment as well as to prevent further substance abuse-related problems.
Texas DWI Intervention (Repeat Offender) Program: Article 42.12, Section 13(j), Code of Criminal Procedure requires persons convicted of subsequent DWI offenses to attend a program for "repeat offenders" approved by the Texas Department of State Health Services (DSHS). Failure to complete the program will result in the offender's license being revoked until the program has been completed.
The Texas Department of State Health Services has approved New Hope DWI Intervention Program.  Our certification number is DWII 1353 and the Program Administrator is Clausell Stokes. This standardized program is 30 hours in length and is designed for multiple DWI offenders and/or others who have alcohol or drug-related problems for which the first offender program was not designed to address.
Offenders on probation or  parole will receive a discount.
For the Texas DWI Intervention Program's