Program History New Hope
"NewHopeCare Counseling and Education Programs"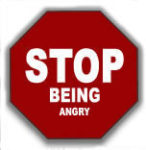 NewHopeCare is a State approved Offender Education Program that provides faith based and traditional counseling services through "New Hope Counseling and Education Programs". New Hope's Faith based services adhere to biblical doctrine, believing that any negative situations or problems that may transpire can be deal with using faith principles.
D. King Anger Management Online
D. King, Licensed Marriage and Family Therapist developed NewHopeCare.com after years of working with face to face clients in a traditional therapy setting. He maintains his high quality of standards with his affiliation with the American Association of Marriage and Family Therapists, the Texas and Ohio Association of Marriage and Family Therapists and the National Association of Substance Abuse Professionals.
D. King has successfully offered this anger management class online since 2011, working with the legal system, probation departments, human resource departments and individuals working through self improvement. She implemented the first anger management class online and paved the way for online learning. D. Kingl is the author of many anger publications.
"I understand that working with someone online is a risk and often a scary process. Because of my licensure and high moral standards, I can take away that fear and let you know that you are in safe and good hands for your anger management classes here with me."