Free Online Anger Management Quiz
Online anger management classes – gain control of your life.
Anger – an issue which seems to be revealing concern among many people nowadays in the U.S. and around the world, perhaps because it is an issue  which affects all generations, races, communities. In fact, anger has the potential to touch anybody in this country  without prejudice. It is frightening for those who have to live with it every day. Anger not only involves the person affected but all those they come in contact with daily. Because it is such an important issue in society today, people are continuously striving to develop programs to help those affected by anger-related issues.
An online anger management class may be the most powerful tool an individual may use to combat their anger issues. The Internet is also a great resource when seeking information about anger management related services, such as an anger management course. It is imperative to explore all possible avenues of support when seeking anger management help.
Our online certificate courses are accepted by most U.S. courts, and have been used to meet court-ordered requirements in the following 40 U.S. states and territories: Alaska, Alabama, Arizona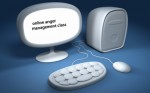 , California, Connecticut, Colorado, Delaware, Florida, Georgia, Idaho, Illinois, Indiana, Iowa, Kansas, Kentucky, Louisiana, Maine, Massachusetts, Maryland, Michigan, Minnesota, Missouri, Nevada, New Hampshire, New Mexico, New Jersey, New York, North Carolina, Ohio, Oklahoma, Oregon, Pennsylvania, Puerto Rico, South Carolina, Tennessee, Texas, , Virginia, Washington, Washington D.C. and Wisconsin.
Why Take an online anger management class?

What is Anger Management | livingalife
http://livingalife.org/ …Anger is an emotion experienced by kids and adults alike. When something or someone interferes with an individual in a negative manner, it can cause them to become angry. Anger is a normal response to such a situation….
Click here to learn more
  Taking an online anger management class may be beneficial to someone who is affected by anger. Anger management certification provides people with the necessary skills to work with different groups who suffer from issues relating to anger. The population of people with anger issues is large.
NuHope Online Anger Management Course 8,12,16 and 24 hour blocks are design to satisfy all state mandated requirements because of the advanced technology Online Training and Certificate System that allows you to complete the courses using your iPad, smart phone and interface with your face book account. The course lessons covers topics like: Basic Concepts, Anger Cues & Triggers, Anger Control Plans, the Aggression Cycle,Cognitive Restructuring, Assertiveness Training, Conflict Resolution, and more. Your online anger management experience will make a difference in the way you deal with anger.  .
Anger management quiz information
Without the appropriate  information, it would be difficult to begin a course that would be beneficial. It doesn't matter where the anger management information comes from. It does matter however, what an individual does with the information they are given.
Reading and studying the information is essential but deciding what to do with this information will make the difference in resolving angry-related issues or not. Before you spend a dime on anger management (take the free anger management quiz), determine if you have angry related issues. I have provided a free test; it is a 5 minute test that rates your anger management