BIPP Accreditation
NEW HOPE BATTERING INTERVENTION and PREVENTION PROGRAM (BIPP)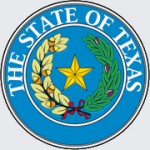 As of August 9, 2010 New Hope Battering Intervention and Prevention Program was    granted a Probationary Accreditation. The purpose of New Hope BIPP is to provide Battering Intervention and Prevention services to adult male and female batterers/family violence offenders by building healthy relationships and ending abuse/violence. The 36 hour program consists of 18 weeks of 2 hour group sessions.
The fee for Evaluation is $30, and Orientation / Intake is $25.
The fee for group session is assessed on a sliding fee scale based on an individual's gross income. Fees range from $25-$55 per weekly session.
Group session fees are due at the start of each session. NEW HOPE BATTERING INTERVENTION and PREVENTION PROGRAM  (BIPP) may refuse admittance without payment, which could result in client being counted absent. Fees will not be refunded when the service is delivered.
WE OFFER MORNING, EVENING, AFTER WORK,
OR WEEKEND CLASSES FOR YOUR CONVENIENCE
PROVIDING SERVICES FOR SOUTHWEST HARRIS & FORT BEND COUNTY

AT
9896 BISSONNET #465
HOUSTON TEXAS, 77036 SIGN UP TODAY!!
A NEW CLASS WILL START MONDAY
CALL NOW 713-981-0922 or 713-569-1570
TX  Identification #101-0090
NEW HOPE BATTERING INTERVENTION and PREVENTION PROGRAM (BIPP)
classes have been approved Probationary Accreditation by the Texas Department of Criminal Justice-Community Justice Assistance Division (TDCJ-CJAD).